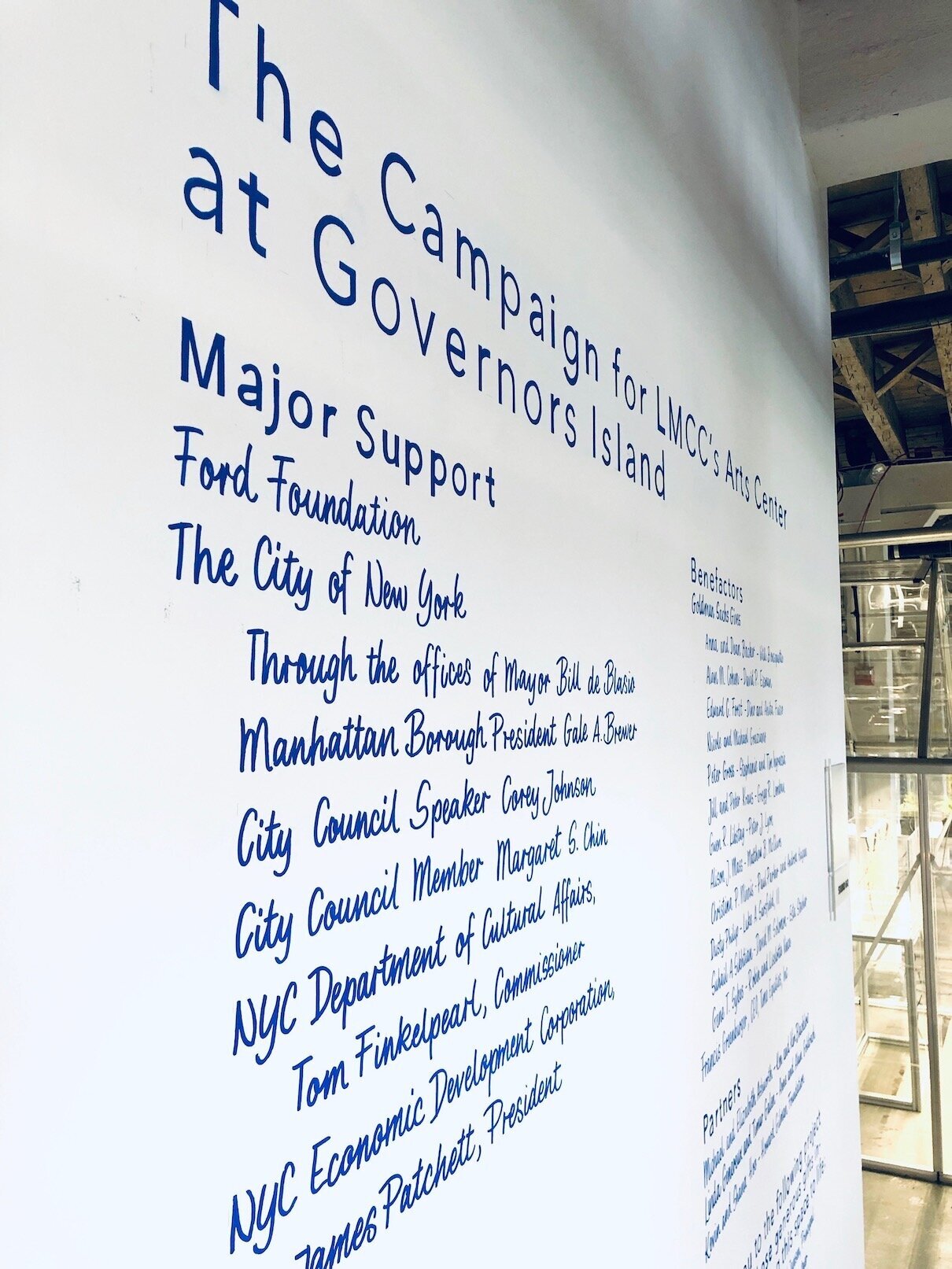 LMCC Arts Center
Client: Lower Manhattan Cultural Council
Contact: Alice Russotti & Rebecca Cardwell
Project: Handwrite Governors Island Arts Center donor names in custom script on designated wall space
We started the conversation with a "mood board" of potential scripts. I provided sketches with two styles and layouts. After refining the chosen cursive style, we paired and contrasted it with a simple sans serif for the headlines.
Client: The Invisible Dog
Contact: Lucien Zayan
Project: Write 300+ individual cards with names of donors to be installed on a gallery wall; hand emboss "10"; paint "Merci" message mural
In conversation with Lucien, we went through my Instagram feed to look for styles he might resonate with. His only direction was, "something with visual interest; a unique detail".
I played around with some alternatives, and decided to write the first names in lowercase script, the last names in uppercase sans serif - with any double letters stacked - and rounded it out with a blind-embossed "10" to mark the 10th season.
Before installing the cards, I spent some time high up on a ladder to paint the Thank You message onto the wall.
I wrote it out on my iPad first, and then was able to project it onto the wall. I kept the pencil tracing super loose to make sure to maintain the handwritten feel.